TL;DR: add a design you like to cart (no need to buy), add photos and text, download for free on preview page (download link on the bottom of preview page, choice of pdf or jpeg). Designs for girls are here, for boys here.
The steps to create and download your baby card are as follows:
Select baby card design you like (start here: designs for girls | designs for boys).
Add the design to cart (you do not have to buy anything)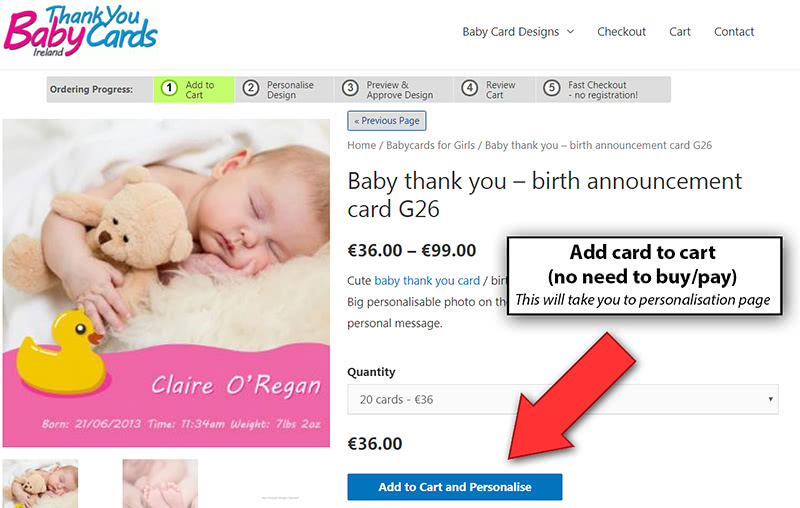 2. After you add to cart, you will be automatically taken to personalisation page – add your photos and text there and hit "Preview"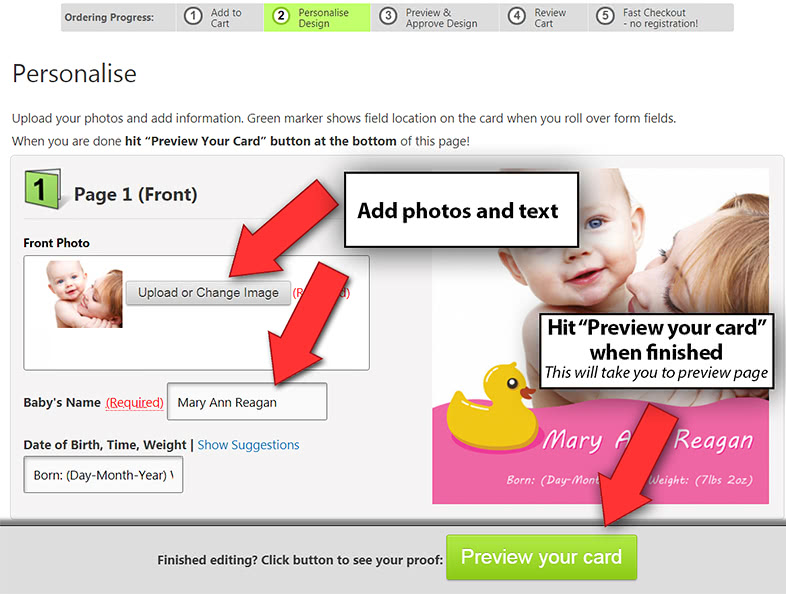 On the preview page click "Free Download" link next to "Make Changes" and "Approve" buttons on the bottom.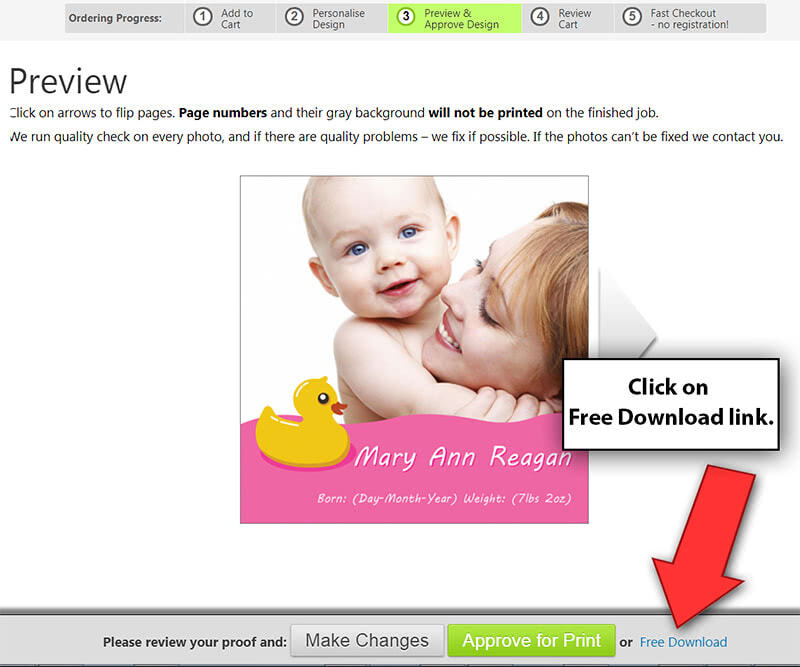 Select download type you need. You will be given two download options: jpeg or pdf.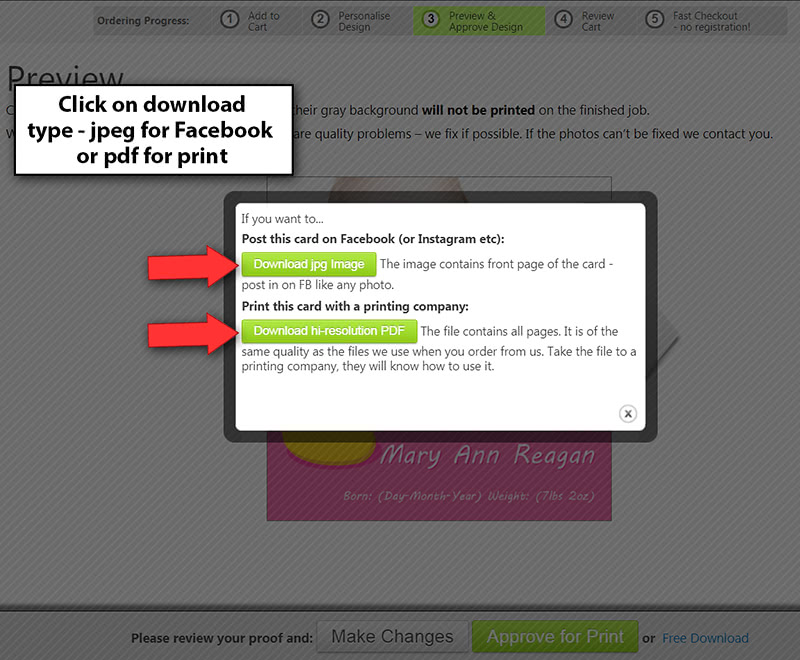 Need more details? Read below:
It does not matter if you want to get them printed or want just to post your babycard on Facebook – it is super easy to create a free baby card (birth announcement card) using our website.
We have a convenient free download functionality you can use with all the card designs you see on this website.
It also does not matter if you buy from us or not – you do not have to pay anything or jump through any hoops in order to get your free download.
We print baby cards but we understand that not everybody wants to spend money to get them printed. You may also live outside the areas we deliver to (Ireland, UK, EU).
You may want to use your local printing company instead of our humble service – this is fine with us. If you come to the printers with print ready artwork, you will always save money. Print companies in Ireland can easily charge 50 and more euro for an hour of designer's work.
You can avoid these charges by bringing in/emailing an artwork created using our website.
However let us point out here that our prices are competitive, quality is spot on and delivery and envelopes are included – no surprises on checkout. What you see when adding the card to cart is what you will pay. And we do not charge for design, as you mostly put your card together yourself.
Finally – if you want just to do a bit of DIY and try to print your babycards yourself at home, our high resolution pdf download will be a good starting point.
When you finish personalising your card, we give you a choice of two download types: jpeg image to post on Facebook, email to friends etc. and high resolution PDF for professional printing. Of course you can download both, it is up to you.
We give you two download types because one file type will not cater for all scenarios.